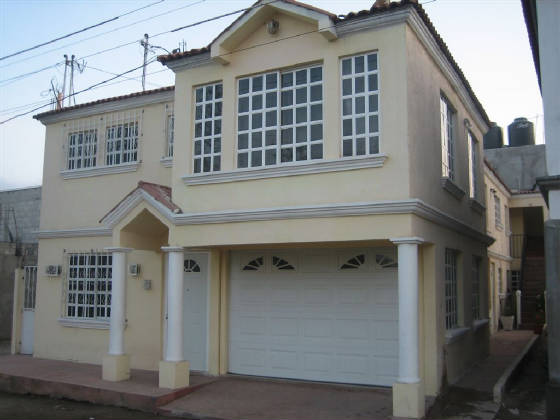 The Apartment is located behind the house.
2 BEDROOM 1 BATH APARTMENT
Why paying an expensive hotel while you can lease this affordable and beautiful apartment for just $5USD a day (1 year contract)
Porque pagar un hotel caro si ud puede rentar este bonito apartamento por 40 quetzales al dia. (contrato anual)
This Apartment includes:
Este Apartamento incluye:
2 bedrooms with closets. (2 recamaras con closets)
1 bathroom (1bano)
Central water heater that supplies hot water to the entire apartment. (calenton de agua calienta para todo el apartamento)
Dining room. (comedor)
Kitchen. (cosina)
Living room. (Sala)
For 1 to 4 people. (hasta para 4 personas)

1 month deposit is required when the contract is signed. (1 mes de deposito, mes por adelantado y contrato es requerido)

LEASED - NOT AVAILABLE

NO ESTA DISPONIBLE

Send us an email for more information:

Envienos un correo para mas informacion:

1 Year Contract

(Contrato Anual)

$150 USD /month

(Q1,200 al mes)

 
 
 
 
 
 
The apartment is not furnished.
(El apartemento no esta amueblado)
Apartment is on the first floor.
(El apartamento se encuentra en el primer piso.)
Pictures show the apartment on the second floor but the apartment on the first floor is exactly the same.
(Las fotos muestran el apartamento del segundo nivel pero el apartamento del primer nivel es exactamente lo mismo.)